Gain Picture Perfect Insight
into Your Customers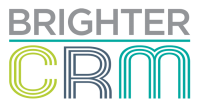 If you are looking to maximise efficiency, staff productivity and improve specific or multiple customer-facing activities….
Using Brighter CRM would be a cost-effective and essential next step.
Brighter CRM has a 30+ year pedigree and is available as a cloud or on-premise service. Compared with other CRM solutions from major companies, Brighter CRM is approximately 50% less expensive and, based on client feedback, twice as easy to use.
Would you like to see more?
Book a free demo