We are decent folk…
We are professional…
We create Picture Perfect Data…
Our core values are our DNA, they make us who we are.  Our values run through every strand of our business, from the way we recruit and manage our people, through to working with our business partners and building relationships with our customers.
At Picture Perfect Data we always TAKE ACTION and GO ALL OUT to FIND A WAY to exceed our customers' expectations and achieve our vision. We are a group of DECENT FOLK who work together as ONE TEAM and are ALWAYS LEARNING to ensure we remain experts in our field.

Take Action
Actions speak louder than words. We take ownership, make things happen and thrive on responsibility. We are all accountable. We all make a difference.

Go All Out
When our customers succeed, we succeed. We go all out to create the ultimate customer experience. We exceed expectations, pay attention to the small stuff and empower our customers to achieve their goals.

Find a Way
We are problem solvers. We use grit and determination to find a way forward. We don't get bogged down in process, keep things simple and stay agile and flexible.

Decent Folk
We do what we say we will, stay honest and open and strive to be just and fair. Long-term relationships matter and we build them by doing the right things by our people, our business and our customers.

One Team
We are stronger together. We collaborate, support and grow, as one. We communicate openly, take time to help each other and have fun along the way.

Always Learning
We are experts who continually improve our knowledge and grow our skills. We reach high standards and quality outcomes by being hungry to learn, develop and evolve.

We are a friendly, approachable team who live and breath our core values.
We enjoy meeting people; we listen; we understand. We don't overwhelm or baffle you with tech talk; we speak your language.
We're practical – we engage with people at all levels within your business and work in partnership with you, as part of your team, to deliver the outcomes you need.
Whenever we pull at a thread of data, we usually find that the person at the coal face knows the story and can work with us to extract value from the (often overwhelming amount of) data being generated.
This approach means that people buy in to and own the data-driven approach to business improvement  – people feel good about being involved in the process.

We equip you to run your business better than ever before through a professional and analytical engagement process using a range of industry leading tools.
First and foremost, we're commercially aware. We're business led, and will professionally challenge the way you use data to enable you to get maximum value from it.
Of course we have to know our stuff technically. We are capable of working with your in-house or third party technical teams – if a business engages with us, the last thing they need is for us to become another drain on IT time and resources.
We offer creative thinking and work with you to use your data to view things from a different perspective, solve problems, identify opportunities, plug operational gaps (which = lost £££), free up your time, be more productive and move your business forwards.

We Create Picture Perfect Data…

We liberate your data and present the key areas as highly visual data dashboards, so you can really see and understand your data. We'll cut through the noise and help provide actionable insights that will provide clarity and focus to help drive change and deliver real results.
Together we will create a Picture Perfect view of your business.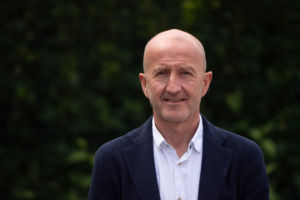 DARREN STRINGER
CO-FOUNDER AND MANAGING DIRECTOR
An IT industry veteran with four decades of experience in engineering, procurement, sales and leading teams in both privately and publicly owned businesses. Energised and enthused by the potential that visual analytics and actionable insights offer any business that has an inherent desire to improve its potential success.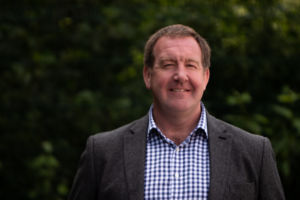 STEVE COLEMAN
CO-FOUNDER AND LEAD BI CONSULTANT
Steve's entire career has been using systems and data to drive operational and business improvement. Prior to founding Picture Perfect Data with Darren, he had for many years led the IT team in a fast growing, highly entrepreneurial, high volume business. Having been mentored by a solid Yorkshire FD, he knows that firstly things must add up so that you've got the foundation on which to build your data-driven future!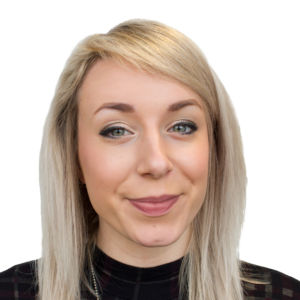 alice court
SERVICE DESK ANALYST
Alice joined us as part of our High Street TV relationship. She provides first and second line support to the team at High Street TV and is embracing the opportunity to work alongside our consultants, developers and support partners to add greater depth to her knowledge and experience.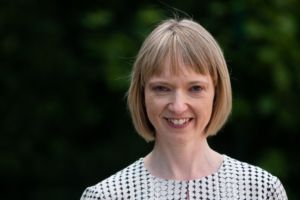 CLAIRE PHILLIPS
MARKETING DIRECTOR
A career professional in Marketing. Claire has helped build a number of successful businesses and brands and is committed to spreading the word about our game changing visual analytics outcomes and sharing the success stories of our clients as they embrace our offer and the partnership we create with your teams.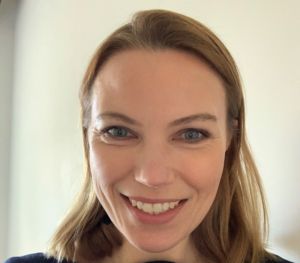 DANIELLE MILLS
BUSINESS ANALYST AND CHANGE MANAGEMENT CONSULTANT
As an experienced Change Management consultant Danielle works with companies to successfully deliver and embed people management and business change projects. Danielle worked for a corporate consultancy for 10+ years before joining the team here at Picture Perfect Data. Her role is to co-ordinate our projects, to manage our communications with our customers and to ensure they realise value from their investment.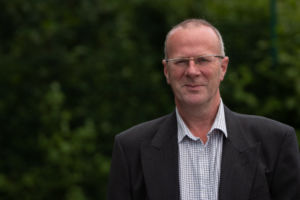 dave balmforth
SOFTWARE DEVELOPER
Dave joined Picture Perfect Data in 2017 when he was then a part-owner in a local software development business. Dave brings over four decades of industry experience, which means old school rigour, methodology, structure and robust outcomes to coding, testing and integration of software and databases.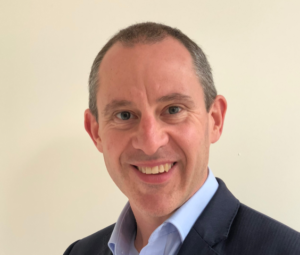 ED WYNN
CONSULTING ASSOCIATE
Edward's entire career has been about Data & Analytics, having undertaken technical, business change and consulting roles he is all about helping organisations to realise their data potential. With a wealth of hands-on practical delivery experience spanning small and large organisations in multiple industry sectors he has the experience to help clients establish a data strategy and turn it into a practical reality creating sustainable business value.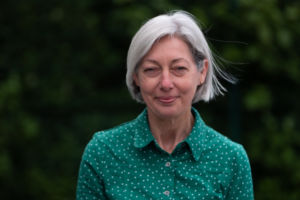 HELEN coleman
ADMINISTRATION & HR
With a career in the caring profession and supporting her husband Steve Coleman, Helen is well versed in the needs of people, good organisation and taking care of the detail. Helen catches all of the administrative tasks for the business – allowing the rest of the team to focus on customer outcomes.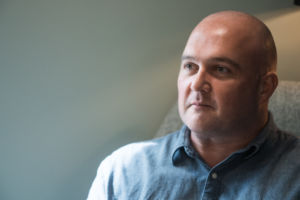 nathan walters
BI DEVELOPER
Nathan joined Picture Perfect Data when the company acquired the assets and client relationships of a local software development business back in 2017. Nathan can help clients with his considerable knowledge of software development and software integration, alongside his more recently acquired business intelligence and analytical skills helping achieve great outcomes for clients.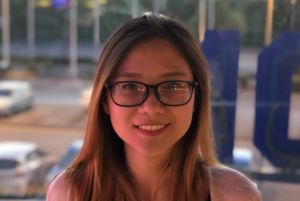 NHUNG NGUYEN
SENIOR ANALYTICS CONSULTANT
Nhung joined the team from Huddersfield University. She is brimming with academic achievements, a thirst for learning and a talent for adapting and implanting analytics solutions into industry. Research, listening and proving positive outcomes are the weapons in her armoury.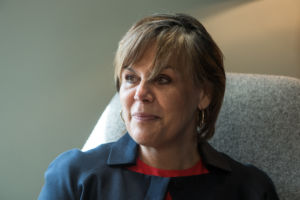 PROFESSOR OLGA MATTHIAS
CONSULTING ASSOCIATE
Olga's entire career has been about using systems and data to drive operational and business improvement to optimise organisations' results. She has done this in practice, as a consultant and through inspiring leaders of the future as a Professor of Operations Management teaching at several world-leading universities. Her core focus is to ensure systems and process alignment to enable enhanced data-informed decision-making.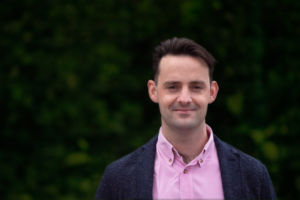 tom bagley
IT SERVICES MANAGER
Tom joined us as part of our High Street TV relationship. He leads our support services and has made the transition from in-house to outsource provider with relative ease.  Tom is calm and collected and works well with our support partners such as Wicresoft UK.
UBAID QADRI
ANALYTICS CONSULTANT
With a BSC in Computer Science and a Masters In Data Analytics we're delighted that Ubaid has joined The Picture Perfect Team. Exuding a calm confidence, backed up with a thirst for knowledge Ubaid quickly coped with everything we've thrown at him and has already delivered some terrific insights for our customers.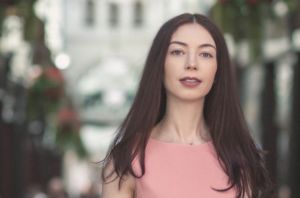 Zivile Januskeviciute
SENIOR ANALYTICS CONSULTANT
With a degree in mathematics as well as being a highly visual person, Zivile loves converting numbers into visual stories. Turning complex data issues into understandable, decision leading visuals is when she is in her element. Zivile believes that data should be easy to interpret in order to deliver the best results for your business.

Jeniffer Burns
Creative Heads Inc.
Ut enim ad minim veniam, quis nostrud nisi ut aliquip ex ea commodo consequat. Duis aute irure dolor in
in voluptate velit esse cillum dolore eu fugiat nulla pariatur!


Jeniffer Burns
Creative Heads Inc.
Ut enim ad minim veniam, quis nostrud nisi ut aliquip ex ea commodo consequat. Duis aute irure dolor in
in voluptate velit esse cillum dolore eu fugiat nulla pariatur!
